Layla Kaisi Collection is a directional take on fine jewellery, blending the old art of handcrafted jewellery, with the evolving aesthetic of understated style.

Transparency
The Foundation of LKC
Layla Kaisi Collection is about challenging all the things you have ever known about fine jewellery, and showing you everything you never thought possible.

Bespoke means having a piece designed with you at the centre of everything. It is not just about just the design itself, but the larger picture and story attached to the piece.

Therefore, bespoke jewellery is essentially a physical manifestation of your narrative. A moment in time you wanted to adorn yourself with. You have been behind each and every detail that goes into your piece.

No curve, accent, setting is meaningless; everything is intentional and everything is something to call yours.

Everything is something.

This is what fine jewellery design is about to us. To give us the trust to join you in manifesting your story is a privilege second to none.

Here's to you.
enquire
Our Studio
Come Find Us
We are not jewellers, we are storytellers and biographers; but instead of writing with words, we narrate in precious stones and metals.

A brand of transparency and identity, our designs are fragments of life that invite you to explore a personal narrative you can physically wear.

In our studio, you won't find an endless counter of rings to try on. We won't try to fit you into a design that already exists.

No, our pieces are so much more considered. The design starts with you, using a thread of time that you select.

We are not a store trying to sell to you.
- We are storytellers, narrating your biography in fine jewellery.

Welcome to LKC x
Book Appointment
We are not a jewellery brand.

We are storytellers, speaking through the medium of fine jewellery.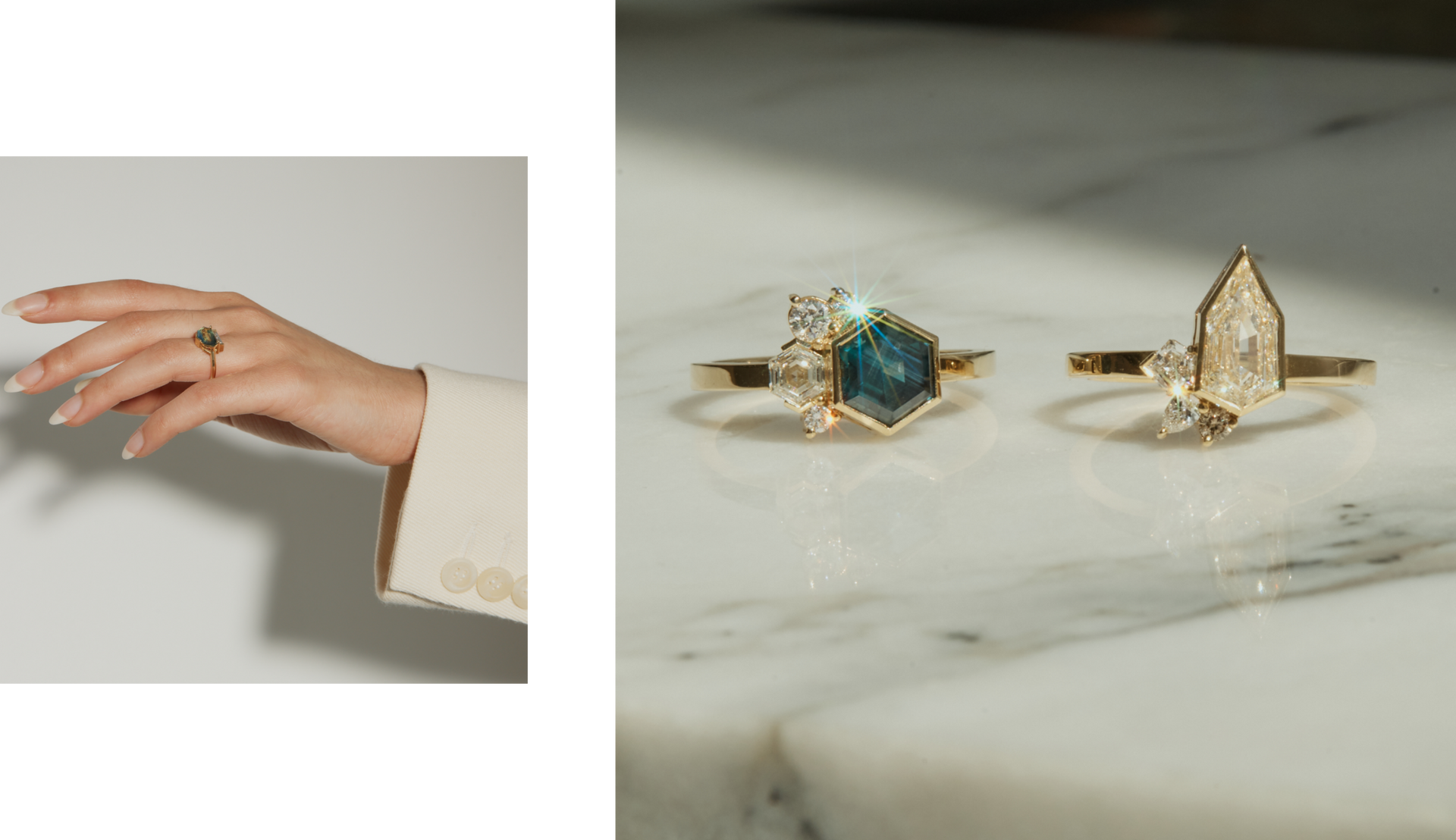 Layla Kaisi
Behind the Brand
'From the start, I have been very purposeful in that LKC is not just about creating fine jewellery. It's not the product, you can get pretty pieces anywhere.

But what really meant something to me, what really translates into LKC is an idea much bigger than the physical.

As biographers first and foremost, each design is your story traced into precious metals, outlined by precious stones.

We wanted to create physical narrative that you can wear. In designs that challenge the norm.

Empowering each of our Lovers to translate their story into a tangible material to not only hold, but showcase.

In another way, our designs give permission for people to use their imagination (to play). You are not restricted by a rigid menu of possibilities. Instead, you are guided into the freest potential of design.

Step by step you are shown you are capable of creating something more incredible than you ever imagined. A design you could previously not describe into words, yet somehow you have been behind every detail in bringing it together.

Your story, transcribed into creation. Unset from the rules.

This is LKC: The pursuit of human design potential.'

- Layla x
LKC is here to start a revolution of wearers.